Kinetic Pinecone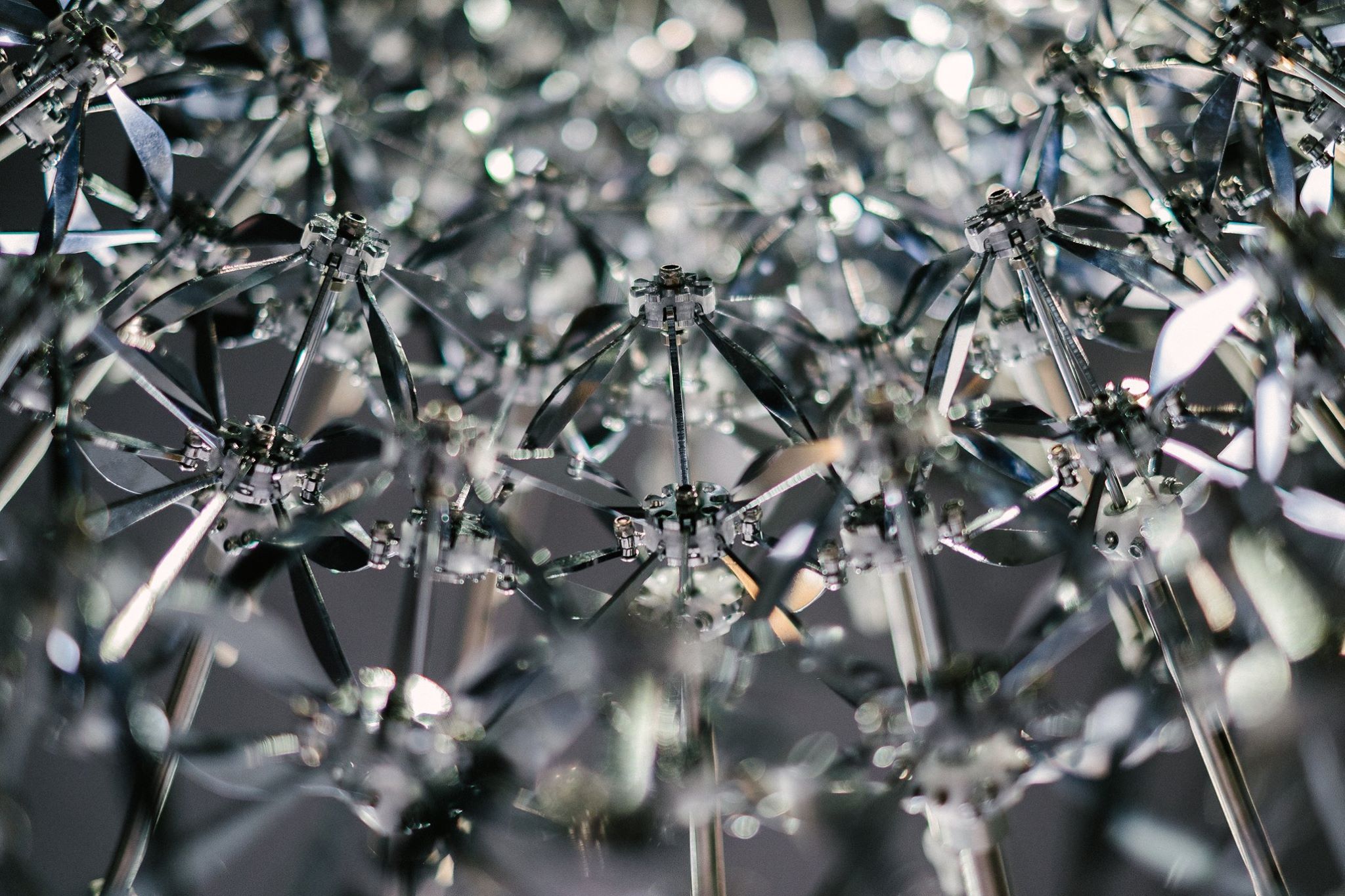 Kinetic Pinecone is a kinetic installation, which builds a moduler structural system to mimic the living system with the abilities of adaption in shape changing. In technical, It inspired from the foldable origami tessilation into developing a spatial frame structure. Each moduler has a peumatic piston, can doing a self-actuated behaviors of shrinking or swelling, when all element act as swelling, then the whole structure will act as a sphere form. Otherwise, it will shrink into a cylinder shape. It show a fantastic viewing experience of visual patterns and atmosphere by thousands of tiny structural elements acting together in a soothing way.





--



「動有生松子」是一件模組化的空間框架形式的動力藝術雕塑,他仿效生命系統具備調適性、形體些微變化的性能,以此發展特殊的動力變形機制。該創作參考了鑲嵌折纸的幾何變形原理,透過空間框架的解構與設計,整合可自主變形的伸縮汽缸,發展成模組化的變形結構球體。每一個運動單元可以執行收縮和膨脹兩種狀態的變形,當所有單元一起驅動時,該結構體可以從扁窄的柱狀形體,膨脹成完整的球體形狀。變形過程中,數以千計的金屬結構、運動結構一齊產生緩慢機械動作的過程,形成一種另類的視覺表現,創造生機勃勃的動態視覺紋理。更在環境中帶來豐富的光影折色變化,表現猶如花卉展現生命意識的律動。




All images and videos courtesy Scottie Chih-Chieh Huang and The NTHU BioLogicDesign.